Check out this beautiful She-Ra bust from the artists at Tweeterhead!
Regular Edition $89.99
Tweeterhead Edition $129.99. Includes certificate signed by Melendy Britt (voice of She-Ra). Only available at Tweeterhead.com
Limited Edition: 350
Height: 9″
Sculpt: Mike Cusanelli
Design: Nathan Baertsch
Paint: David Fisher
Click right over to Tweeterhead.com for ordering information, because She-Ra is available now and quantities are limited. The signed version is available only at Tweeterhead but you can find unsigned versions for $89.99 at online stores like SideshowCollectibles.com, EntertainmentEarth.com, and DiamondSelect.com.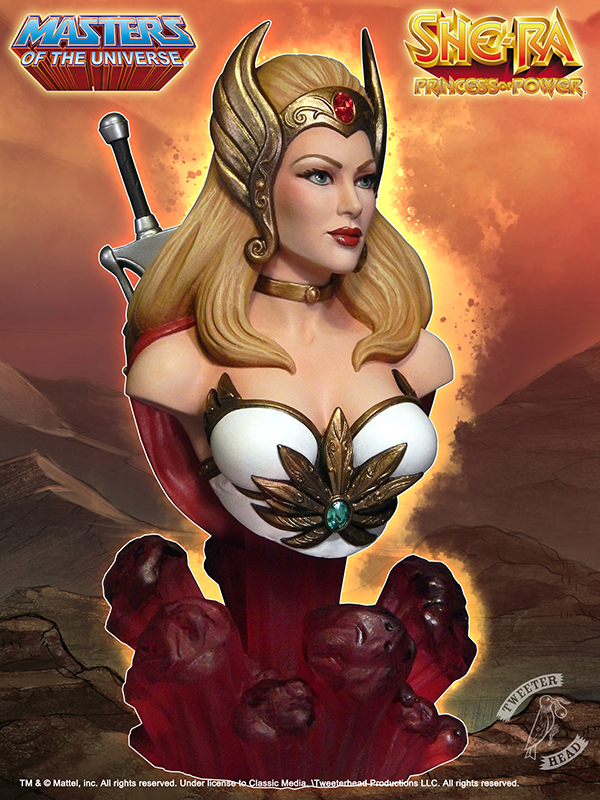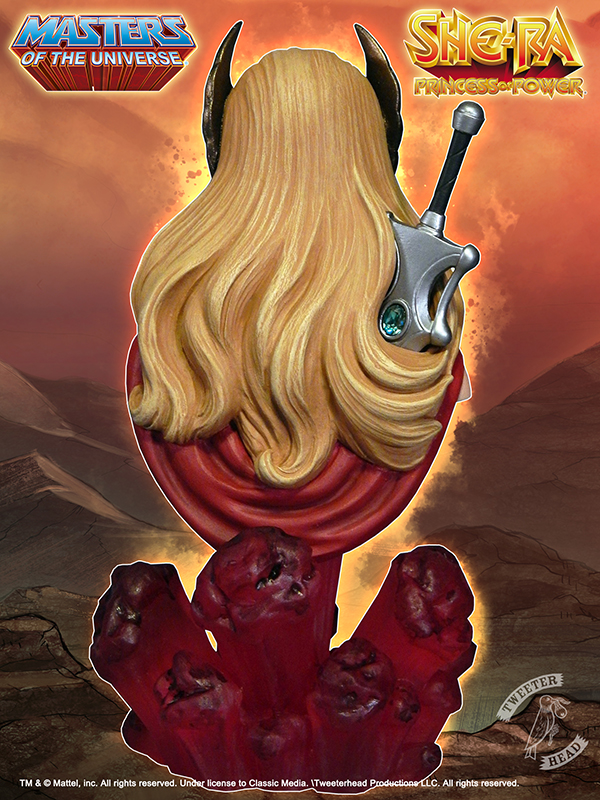 See what the fans have to say at the HMW forums by clicking HERE!