Hot Topic is releasing awesome new Underoos for adults. These new underoos feature many popular superheroes and super-villains, including He-Man and Skeletor!
The underoos also feature some incredibly awesome retro art for the packaging.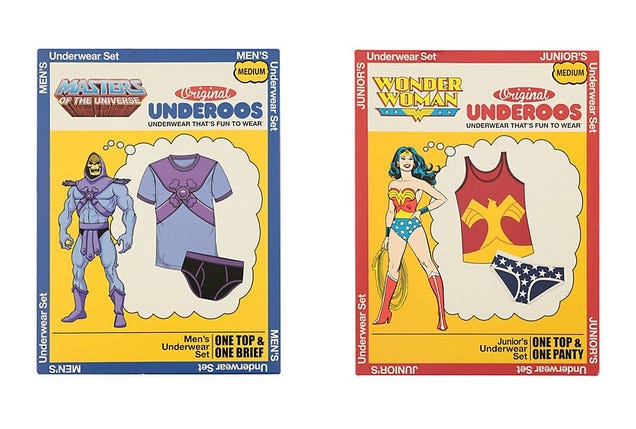 The new Underoos from Hot Topic will also feature other  cool comic book characters like Batman, Harley Quinn, Wonder-Woman, and Captain America.